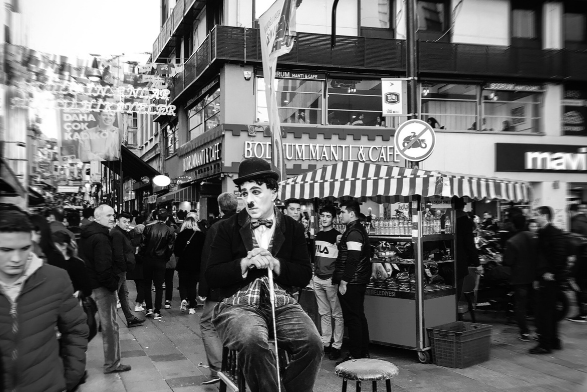 A major factor in Hanwell's population growth during the Victorian era was the arrival of The Central London School District in 1849, named the 'Cuckoo Schools' for being located on land at Cuckoo Farm on Cuckoo Hill, sprawling over 190 acres of Hanwell. It provided education for poor children of destitute families – its most famous of pupils was Charlie Chaplin who resided there from June 1896 to January 1898 with his half-brother Sydney.

Charles Spencer Chaplin was born in Walworth (down the road from Hanwell) on 16th April 1889, the son of two music hall performers, Charles and Hannah Chaplin. His parents separated before he was five years old. His mother struggled to make a living despite help from young Charlie who first appeared on stage at the age of five.

In 1896, Charlie briefly became an inmate of the Newington workhouse, together with his mother, Hannah, and his older half-brother Sydney. After three weeks at Newington, the two children were transferred to the Central London District School at Hanwell.

The story goes that they made the journey in a horse drawn bakery van and spent time in the "approbation" ward and were then separated with Charlie going to the infants' section and Sydney to the main school. On reaching the age of seven, Charlie moved to the older boys' department.

The Central London District School closed its doors in 1933 and a large housing estate known as the Cuckoo Estate was built around the 140-acre site of the school. Today, the school site is a conservation area and home of Hanwell Community Centre, located a short 10 minute drive away from Hanwell Square.

There is so much to be uncovered in Hanwell's past and so much more to look forward to once Crossrail's Elizabeth line arrives at Hanwell Station.