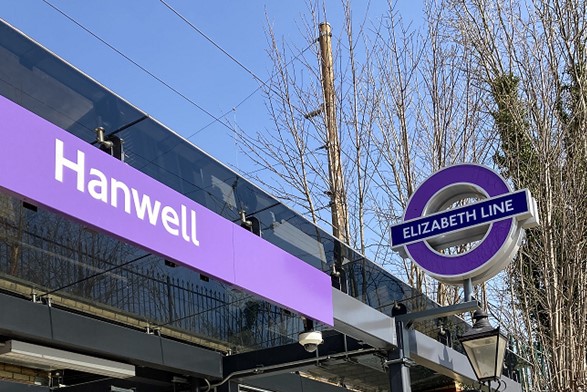 Londoners just know to either leave a lot of time to get anywhere or commit to being fashionably late for everything. Though we can admit that London has a very comprehensive and integrated transport system, it is massive and can be quite cumbersome. That's just how it goes when it comes to existing transport lines.

24 May 2022

However, as of 24 May, phase one of Crossrail's Elizabeth line will finally come into effect with service to and from Paddington to Abbey Wood. It will have 12 trains running per hour in each direction until the second phase is released later 2022.

Autumn 2022

The Elizabeth line will then serve the entire west to east into the new central tunnels and stations bringing additional benefits to those travelling to and from the east and west. This is when we're expecting Hanwell station to be fully serviced by the Elizabeth line. Here is when they will bring the three railways together and up the number of trains to 20 per hour in each direction.

TfL is currently stating that the entirety of the Elizabeth line will be in place by May 2023 – one year from now. This includes extra service in the central section of the line between Paddington and Whitechapel with 24 trains running per hour during peak times.

They say good things come to those who wait. And with Hanwell station being named the biggest Crossrail winner, we're eagerly anticipating its arrival in autumn.