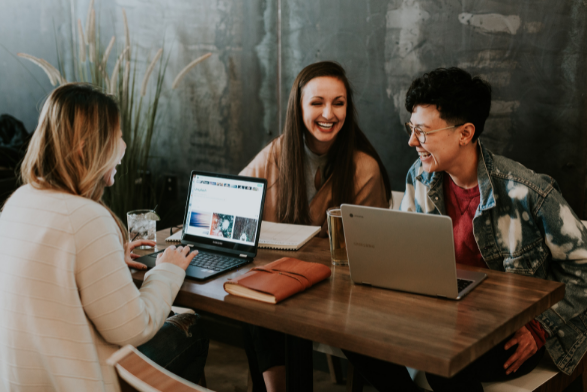 Educating Ealing

Parents living in the area can have their children's education sorted from their first day of school to their graduation – without even leaving the borough. Home to 25 Ofsted-outstanding primary schools, 13 Ofsted-outstanding secondary schools and even a university, future generations are well and truly covered with some great, convenient options.

Primary schools For families living at JIGSAW, kids could roll out of bed and into the classroom, with St John's school – rated 'Good' by Ofsted – located within the development. For 'outstanding' rated schools, you won't have to look far. Fielding Primary School is less than a mile and just a 17-minute walk away. More options include Castlebar School and Christ The Saviour Primary School, a few minutes further.

Secondary schools: Drayton Manor and Elthorne Park High School are amongst the Ofsted-outstanding secondary schools, both just over a mile away and walkable in 20 minutes. And there are plenty more to choose from in the area.

Universities: The University of West London is a mere mile away, perfect for stay-at-home students who can save money while they learn. Middlesex University London is another convenient option, a half-hour drive away. And Ealing's excellent transport links open up even more possibilities for institutions in and around the city.



The borough's businesses appeal

With over 160,000 people working in Ealing (and 30,000 new jobs to be created by 2025) the borough is a strong economic centre that keeps on growing. There are more VAT registered businesses than anywhere else in West London and the number of self-employed people is higher than any other borough.

So what makes it such a hotspot for businesses? Ealing is conveniently located between Heathrow, the world's busiest airport and central London – ideal for creating business links regionally, nationally, and all over the globe. Disney, Brompton Bicycles, Ferrero Rocher and Tetley are just a few of many who've set up their headquarters here.

This is all good news for Ealing residents as business growth in the borough makes it attractive for development. It's already had £5 million invested into new homes, transport, infrastructure, retail and leisure – and we predict that's just the start of it.



Ealing's long list of leisure facilities

From fitness facilities to art galleries, Ealing is well-equipped to keep residents of all ages happy.

If you're looking to keep fit, there's a great choice of gyms, yoga studios, tennis clubs and more in the area. Check out West Middlesex Lawn Tennis Club which covers first timers through to competitive play.

For the big screen, keep up to date with the latest Hollywood hits at Cineworld or see something a bit different at The Questors Theatre, which hosts a season of around twenty productions a year. Film buffs can even join the Classic Cinema Club for screenings, snacks and discussions.

Art fans will love Pitzhanger Manor & Gallery, which has you covered for your hit of culture, hosting exciting contemporary exhibitions throughout the year. And families can keep little ones busy in Ealing's many parks, with rainy days spent at KIDZ#1 – 12,000 square-foot of fun, from soft play to cool technological experiences.

And that's really just the start of it – Ealing has plenty more for all interests and ages. The fun part is being able to stumble upon something new and brilliant every day.