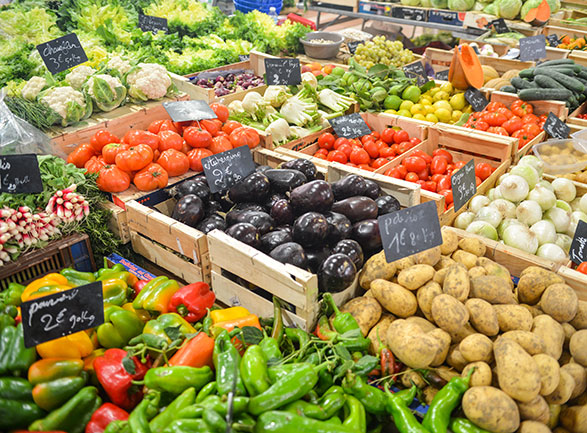 Here is Jigsaw's selection of the hottest markets in town.



W5 Food Market

When: 2nd Sunday of every month, 11am - 3pm, March - December (excluding August)

Where: Outside Ealing Town Hall, Uxbridge Road, Ealing, W5 2BY

What: Artisan food producers and sellers

A handpicked selection of artisan food producers & sellers.

The pavement in front of Ealing Town Hall comes alive on the 2nd Sunday of every month. Delicious food & drink stalls line up from 11am to offer a varied alternative to the supermarket and food from around the World. Live music, children's craft activities and a pop up bar make it a perfect pit stop for all ages.



Fox Vintage & Craft Markets

When: Once per month (Spring - Christmas) on Saturdays, 1-5pm. Occasional evening markets are held too.

Where: The Fox, Hanwell, Green Ln, London W7 2PJ

What: Start-up and small business vintage sellers

The Fox Vintage & Craft Markets have been running for around 8 years in various guises.

The markets are held at the multi award-winning, independent, family run pub The Fox in Hanwell west London. The pub is located very close to the historic Grand Union Canal and has been dubbed "the best country pub in London".

The Fox has long been at the heart of the local community and the markets are the perfect opportunity for handpicked local crafters, collectors and traders to sell directly to the public. In addition low stall prices also mean that the market is a great place for local start-up vintage and artisan businesses to sell their wares.



Ealing Farmers Market

When: Every Saturday 9am-1pm

Where: Leeland Road, Ealing, London W13 9HH

What: Excellent organic produce from the UK's independent farmers

Ealing Farmers Market is a popular Saturday destination in the town centre, which has been a much-loved part of the community since 2001. Expect to find a wide array of wholesome produce at the market ranging from fruit and veg from Lincolnshire and Kent, to Somerset cheeses and Sussex free-range meats.