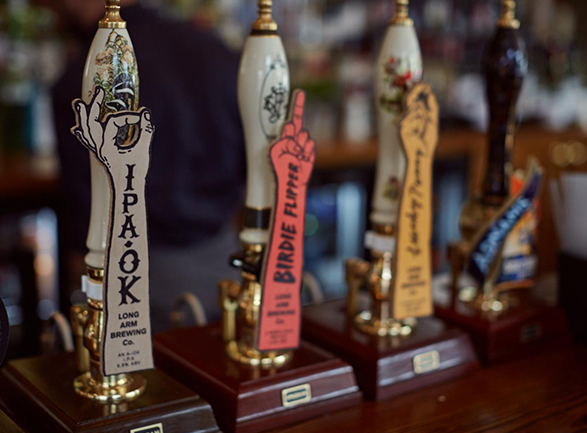 Mark Yarnell and Paul Nock, both teachers at Greenford High and major beer fanatics, are behind the transformation which will become a great gathering point for the community.

Mark says, ''We will differ from normal pubs in being much more community-centred. We will brew on-site in small scales and welcome customer's input in future recipe development, helping to brew. We would like for as many people as possible to be as passionate as we are about beer and brewing and will publish our recipes for local homebrewers to use (and improve on), possibly selling measured quantities of grain and hops to allow this, We hope to make a harvest ale each year with locally grown hops (I have some on my allotment to start us off in Autumn). We hope to educate by bringing unusual and extinct beers to the public."

Mark and Paul intend to keep the name of the former bookshop, The Owl and The Pussycat, as the pub, but will brew under their own label - Marko Paulo.

The duo are keen for the pub to be a somewhat electronic-free environment without televisions, radiograms or amplified music. "We are a place for people to come to for excellent beer and good company, not for watching football'' says Mark.

They intend to sell 4 or 5 different real ales and promise that the beer they serve will always be fresh by using smaller casks than most pubs or breweries.

The change of use application has gone to Ealing Council - Mark and Paul are hoping residents will support it. If approved they are hoping The Owl and The Pussycat will be serving the local community in July.