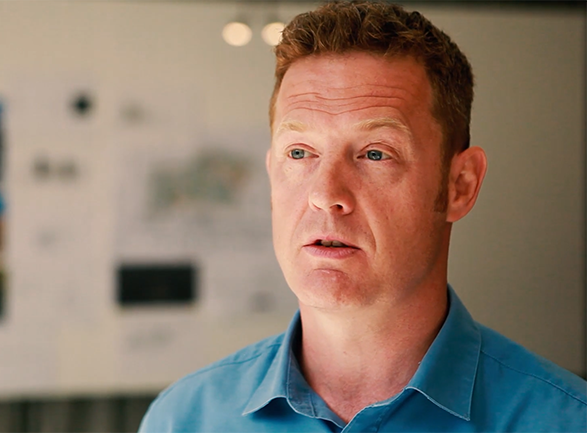 Tell us about your design approach to Jigsaw.

Our design philosophy isn't to follow fashion trends, but to design with a long term style that will still look great in ten years' time. We do this by working with a simple and natural material palette, which in this case is oak, tile and pale tonal colours.

Spatially the apartments have been planned to feel airy, bright and comfortable with simple lines and refined detailing. By doing this it allows residents to put their own stamp on their homes and for their furniture, artwork and personality to take pride of place.

It helps that we are also the architects, so we were able to think about the insides long before we started to consider the interior details.

What were you inspired by and how has that evolved into the design?

These days everyone is so busy. We lead hectic lives and spend little time at home. So it's important that when we are there it is a relaxing and inviting space to be in. Storage is really important, so we can hide things away without having to spend a long time doing it. So of course we have integrated lots of storage space and shelving.

The interior design offers great entertaining space too, with open plan kitchen dining and space for friends to socialise with contemporary balconies and terraces.

The windows are floor to ceiling, bringing in plenty of natural light and great views out onto the public square below.

You mentioned using 'refined detailing'. In what ways have you done this?

This really comes down to craftsmanship, using good robust materials and simple detailing so there isn't any fuss or unnecessary edges. For instance, we chose handless kitchen doors. What this does is create simple sweeping horizontal lines and puts the focus on the form and materiality of the kitchen, rather than handles which break up the space.

The splashbacks in the kitchen extend to the bottom of the high cupboards, creating another sweeping line to give it a contemporary and minimal finish.

Floating shelves, similarly, add to a feeling of weightlessness and simplicity. The focus is then directed to the objects on the shelves, rather than the shelves themselves.

In the bathrooms large format square tiles which extend all the way to the ceiling create a tranquil and calm environment to relax in.