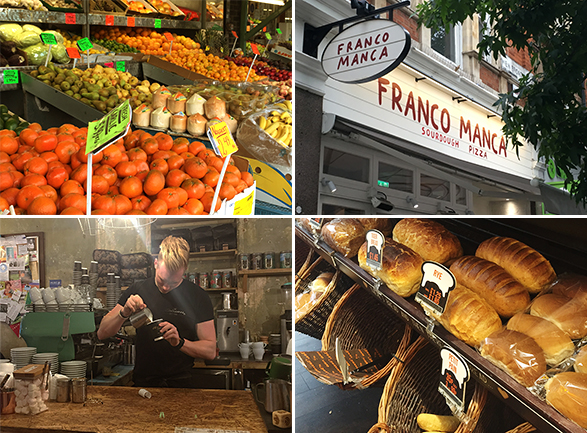 Moments from Jigsaw, across the Broadway, is Wenzel's Bakery where you can pick up a fresh loaf of bread in the morning or something to satisfy the sweet tooth. There is a range of cupcakes, pastries and cakes to choose from – we picked up a slice of marble cake which was delicious.

Just a bit further up the Broadway, you'll find many options to suite all your culinary needs. For fresh fish, stop into Big Ben; across the road you can select your favourite cut of meat from the friendly butchers at The Meat House. Cudi has a rainbow of fruit and vegetables displayed outside, so this looks like the spot to get your fresh produce.

Across the street is Dean Gardens, a family friendly park with playgrounds and a small basketball court. A big willow tree sits in the centre of the park which offers plenty of shade beneath its leafy branches.

A 24 hour gym resides at the corner of Uxbridge Road and Broughton Road, but if you prefer to grab a drink after a hard day's work, you're spoiled for choice with The Star & Anchor Pub, The Castelbar and O'Briens all within 10 metres of each other. Or if you're on the go, grab yourself a freshly roasted coffee from Artisan Coffee.

There's a huge variety of cuisine available on the Broadway. Whether you fancy Vietnamese, Lebanese, Persian, Chinese, or good old English pub food there's bound to be something to eat. Our personal favourite is Franco Manca's famous sourdough pizza - open every day until 11pm, so you can grab yourself a pizza on the way home or eat in with friends.

Before we knew it we were at Ealing Broadway. Along the way we discovered a variety of shops to suit all needs, such as where to pick up fresh produce on the way home and a couple of trendy hangouts to enjoy a few beers with some friends. So whether you live nearby or just find yourself in the area remember to take a stroll down Broadway.