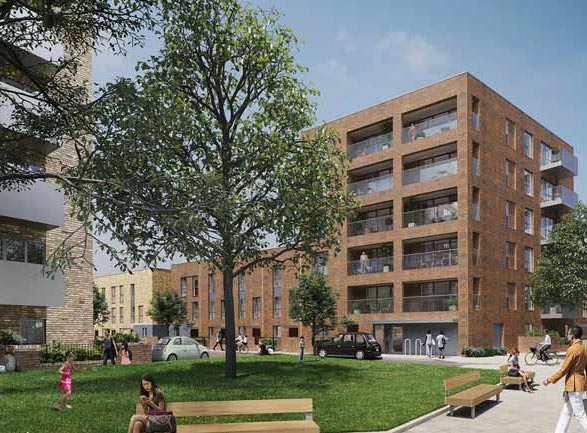 The green light has been given to build 136 new homes in West Ealing's landmark Jigsaw development. With its design masterminded by acclaimed industry icons Conran and Partners, homes in phase 3 will include a range of one, two and three- bedroom apartments and three and four bedroom houses as well as the completion of the central gardens which form part of phase 2. Plans were also approved for a pedestrian square featuring public artwork.

Conran and Partners' Partner/Project Director, Lee Davies said:

"We are very pleased that Ealing Council has given the go-ahead to our detailed plans for the next phase of this project, which is one of the largest regeneration schemes currently on site in the West London area. It is exciting to see how successful the regeneration has been to date, with the completed homes and new streets integrating successfully with the wider community. It is particularly rewarding to receive such positive feedback from residents who are enjoying their new homes as well as councillors endorsing the continued success of the design. We look forward to continuing to deliver the wider regeneration of the area over the coming years and transforming it in to a successful place for people to live, work and play."

Jigsaw's £166million masterplan is due for completion in 2022 and will offer 770 meticulously designed homes, parks, plazas, tree-lined boulevards, community facilities and a new primary school. Jigsaw is already transforming the community through the positive impact of architectural design. Earlier phases of the development have been an effective catalyst for the regeneration of the area which is already flourishing with a new on-site café and is set to enjoy a new incarnation as it welcomes the arrival of Crossrail's Elizabeth Line in 2019.